I used to be physically fit during my teenage life, the sportsman of the class. I begun to gain weight when I reached senior year in highschool, that time I started to drink and enjoy more time in the kitchen and dinning table. I treated every meal as if it's an eat all you can buffet. Plus I fell in love with soda which made made my weight gain process skyrocket. At that time I did not care much because, I had friends that had the same lifestyle that I had, and obesity is definitely present in the whole family. From my grandparents to aunts and uncles, down to my cousins.
After graduating from college, I started to realize and see the problem that comes with weight issues. I was trying to start a career in hospitality and food and beverage, as we all know in this kind of field looks and how you present yourself is very very important. Sometimes people are hired not because of what they can do and what they have accomplished. Alot of employers would base in the physical appearance. I personally experienced this first-hand. I went to a job interview, I was applying for a hotel staff position. We were around 30 or more. Almost everyone are fresh graduates just like me. I thought that I will get a good chance of getting one of the positions because I had some job experience during my junior years in college. After the screening ended, my name was not called on the list of applicants that made the cut. I felt so frustrated and sad not because my name was not called, it's because the applicants that are selected to proceed for the next screening where the people that are obviously good looking and have this good physically built. My self-esteem went down. Because of my built and my looks, I did not made the cut. After that, I did not went to any job interviews for the next few months.
I tried to loose some weight and get into diet. But I failed numerous times and this went on for the next 2 or 3 years. Last year everything has changed. I had an opportunity to work outside of my home country. I landed a job in food and beverage industry. To be a Filipino working in a foreign land is hard. To prove your self that there is more in me not just a guy with fat belly that weights 90kg, and wears size 38 pants. It's alot harderd than doing it back at home, and ofcourse to experience the unspoken crime of discrimination is inevitable. People would see me like iam to slow to be in this field. I do not know but I really felt that way.
If you fail, that doesn't mean that you lost. Loosing is failing to get back up and start all over again.
July 2016 when I finally decided that something has to be done and something has to change. I started to practice a healthier diet and begun running after work. At first I would run 15 minutes, it was grueling 15 minutes everyday. It felt like may die within that 15 mins. With the help of reading online articles about loosing weight and listening to motivational speeches. Hearing this stories how this people had achieved things that seemed to be unreachable. Kept me going. If these people can do it why can't I. I can't explain it but that time I already felt that iam on the right path in reaching my goal. I never felt motivated this much before. I knew something is about to happen soon.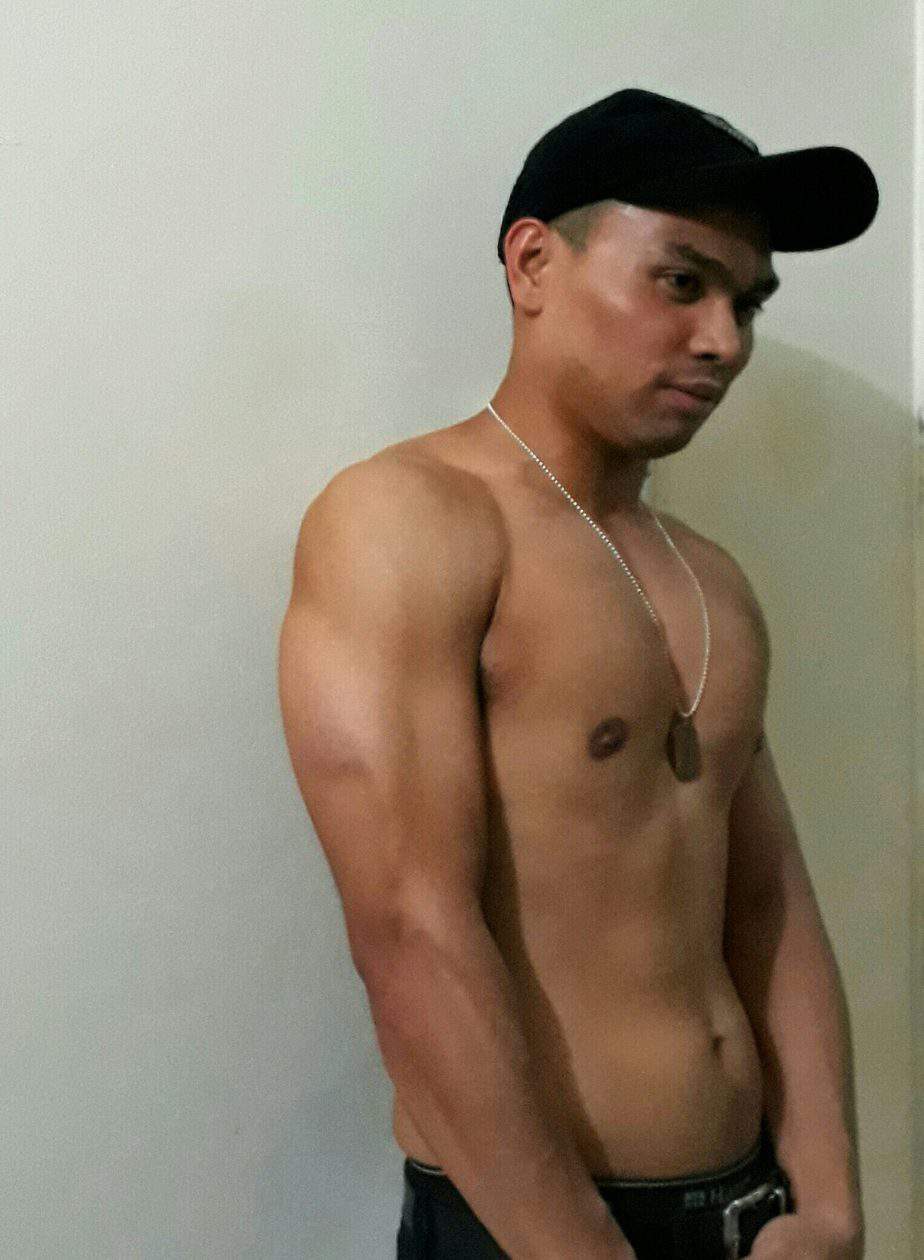 My coulleuges would see me after work running around the neighborhood alone. Asking me, "are you not getting tired? Working 9 hours then running 2:00 in the morning" that time I don't exactly know how to answer that question. Yes I get tired! Yes I want to stay inside my room and relax just like everybody does! But I want this. I felt I needed this to be done. Days have past, weeks, then months. I kept on challenging my self. I came to a point that can run 10 kilometers for a full hour none stop. 6 days a week. From the exhausting 15 mins. Run up to 10 kilometers run. Having that done. It was a great personal achievement already. Now I can really see the difference. Today I weigh 70 kg, I can now wear a size 30 pants.
Now a days, everytime I would do my roadwork. I can see couple of guys also running around and trying start with something. I don't want to claim it But, maybe… I helped to inspire them. Now that they can see the results of my efforts. The physical transformation that iam enjoying right now is just the second best thing that happend to me. Iam feeling more confident, my self esteem and self belief went up in many different levels which is very useful in my job as a frontliner in food and beverage. To have a healthy diet in this kind of work field can be very challenging. With all this mouthwatering food that I see all day. It is never easy. But I think it is just a matter of how badly you want it and how much determination you have.
By sharing my story of failure and success, I hope somehow, in a simple way, I can also inspire others.
"If you fail, that doesn't mean that you lost. Loosing is failing to get back up and start all over again."