We're not saying these tips will turn you into a goddest—but they'll certainly get you a little bit closer.
If beating belly fat were easy, we'd all look like magazine cover models. But that doesn't mean flat abs are out of reach; it just requires a comprehensive attack plan. "To combat fat storage, you need to reduce inflammation, maintain a healthy gut microbiome, avoid foods you may have sensitives to, regulate the hormones that promote fat storage, and ensure you consume and absorb beneficial nutrients," says Shelly Malone, MPH, RDN, CBNP and author of INFLAMED.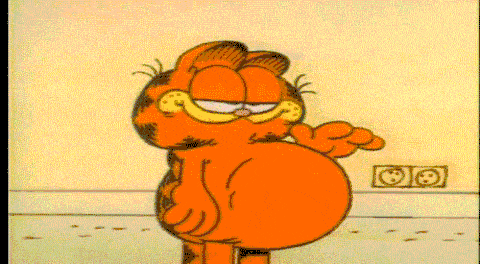 Got that? It can sound like a tall order—and it doesn't help when you also hear conflicting information. That's why we turned to some of the country's leading nutritionists to bust belly fat myths that might be keeping you from the body you want.
BELLY FAT MYTH 1: NUTS ARE FATTENING
Truth: "Nuts have gotten a bad reputation for their total fat content, but nutrition science suggests that the quality—not quantity—of fat is what is most important to our health," says Jackie Newgent, RDN, and author of The All-Natural Diabetes Cookbook.
"In fact, the FDA recently announced they are reevaluating the term 'healthy' as it applies to foods with good-for-you fats, like pistachios," Newgent continues. "What's more, foods like in-shell pistachios may help you fool yourself into feeling full because the leftover shells may provide a visual cue for portions, potentially helping to curb intake."



BELLY FAT MYTH 2: DRINKING BEER CAUSES A BEER BELLY
Truth: While beer consumption doesn't tend to help shrink your waist, a beer belly isn't necessarily caused by beer; it's more likely caused by consuming too many empty calories.
"Although, if you enjoy guzzling six-packs on a regular basis, then you do need to reconsider your beer drinking habits," cautions Newgent. You know what has been proven to create a protruding gut? Soda.
BELLY FAT MYTH 3: AVOIDING FATTY FOODS WILL RESULT IN LOSING BELLY FAT
Truth: "Consuming a good amount of healthy fats are key to weight loss," says Maria A. Bella, MS, RD, CDN and founder of Top Balance Nutrition.
"Healthy fats like olive oil and avocado oil promote longevity, glowing skin, hair and nails, and fight against cardiovascular disease and diabetes by keeping your blood glucose levels stable." Bella also notes that they make you feel full and require more energy from your body to digest. The key is to incorporate just the right amount into the diet. One serving of fat equals one tablespoon of olive oil, 10 olives, or 1/4 avocado. Most people should aim for two to three servings a day.
BELLY FAT MYTH 4: AB EXERCISES ARE ALL YOU NEED FOR ABS
Truth: No amount of crunches will give you abs if you have layers of fat covering your abdomen.
In order for your abs to show, you must focus on your diet first. "Everyone is born with abdominal muscles that vary in shape and look, and exercise will only help to develop the muscle itself," says Bella. "Eating a clean, balanced diet will help in fat loss around the abdominal muscles and help them to show through."
BELLY FAT MYTH 5: SOME PEOPLE ARE BORN TO HAVE BELLY FAT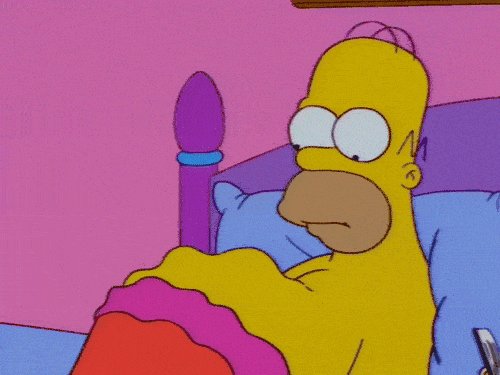 Truth: "The locations where your body tends to store fat is predetermined by your genes, but it does not mean that you will be overweight in those areas," says Bella.
For example, someone who is apple-shaped tends to store more fat in the abdominal region, but if they follow the proper diet and exercise regime, they can prevent weight gain. Check out these Weight Loss Tips Based on Your Body Type!
BELLY FAT MYTH 6: SEED OILS ARE ALWAYS HEALTHY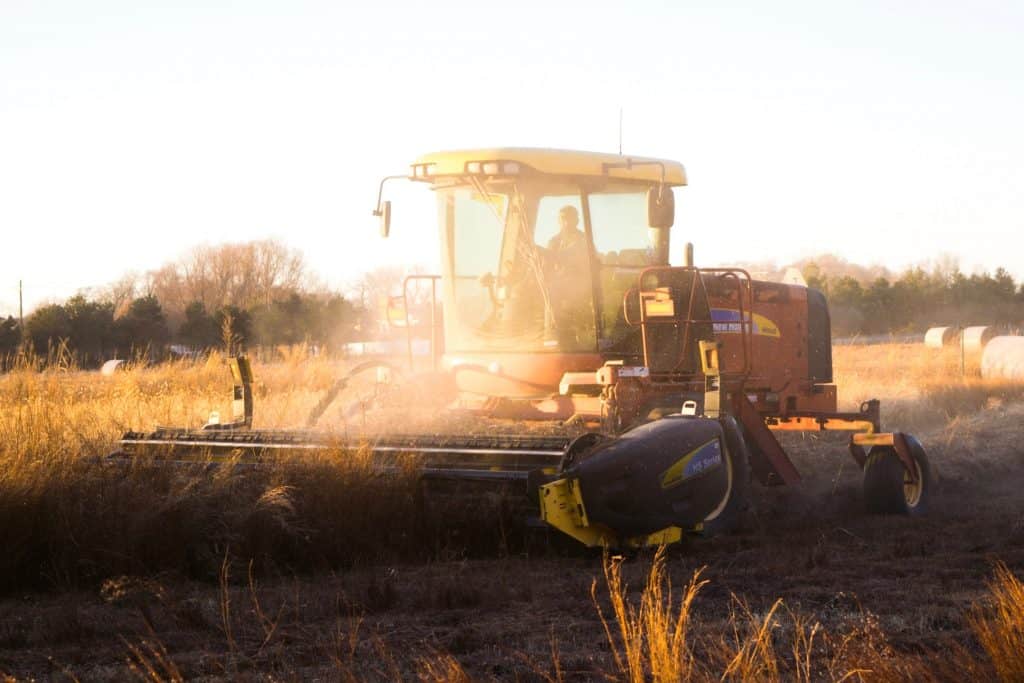 Truth: The word "seed" can make something sound automatically healthy, but that's not the case when it comes to certain oils.
"Processed and industrial seed oil like corn, cottonseed, soybean oil, and peanut oil can negatively affect our ratio of omega-3 to omega-6 fats," says Malone. "This can lead to chronic inflammation, which is a contributor to resistant weight loss, and they can contain GMOs that harm the gut microbiome." Opt for healthy oils like flax seed oil, olive oil, avocado oil, and hemp seed oil.
BELLY FAT MYTH 7: LOW-FAT PACKAGED PRODUCTS ARE GOOD FOR YOU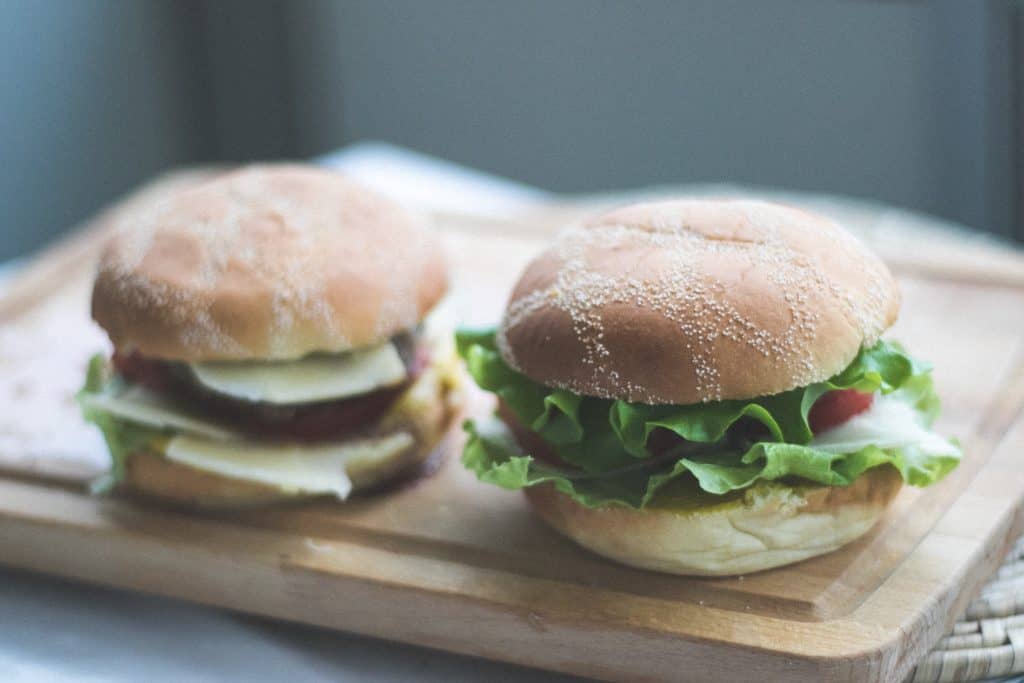 Truth: You actually need to eat some fat.
"Fat triggers the feeling of satiety to prevent you from overeating, stabilizes blood sugar—preventing fat-storing insulin to spike—and allows you to absorb important fat-soluble nutrients like vitamins A, D, E and K," says Malone. It's also important to note that when food manufacturers take out fat, they need to compensate for a loss in flavor. They often do so by adding in copious amounts of salt, sugar, or both.
BELLY FAT MYTH 8: CAFFEINE BOOSTS WEIGHT LOSS
Truth: There are a solid 35 Things You Don't Know About Caffeine and one is probably how caffeine can confuse your cortisol production. (Cortisol, FYI, tells your body to hang onto fat.)
In moderation, caffeine can be a great thing. Not only can caffeine give you an energy boost, it has been shown to help with sports performance. That said, it can also have the opposite effect and end up wearing you out. "This is especially true if you are already worn down and under stress; it can perpetuate an imbalance of hormones, namely cortisol, that contribute to fat storage, especially around the middle," says Malone.
BELLY FAT MYTH 9: A JUICE CLEANSE IS THE ULTIMATE WAY TO LOSE WEIGHT
Truth: The problem with juices and smoothies is that it's easy to consume very large amounts of sugar and calories without noticing.
As if the calorie and sugar counts aren't enough reason to ditch the juice cleanse, many juices don't have the fiber that makes fresh produce so wonderful for you. After all, fiber helps keep you full for longer periods of time and mitigates blood-sugar spikes. "A juice can contain more than one serving of fruit, which adds up to a lot of sugar. But without any fiber, you won't feel full or have the benefits of stabilizing your blood glucose levels and losing fat," says Bella.
BELLY FAT MYTH 10: 8 HOURS OF SLEEP WILL CAUSE YOU TO LOSE WEIGHT
Truth: Sleep is better than no sleep, but studies show that the quality of sleep you get is super important, too.
Whether you have sleep apnea—meaning you're never really getting a restful sleep—or simply can't turn off your brain at night, it's not enough to just be in your bed for eight hours. "Sleeping well through the night, without a restless mind or randomly waking up, is key to making sure you wake up refreshed and less stressed," says Bella who recommends avoiding caffeine for at least six hours before bed and keeping all electronic devices out of the bedroom since they emit unnatural blue light keeping you up at night. "Drinking alcohol before bedtime will make it easier for you to fall asleep, but increase the number of nighttime arousals."
BELLY FAT BONUS MYTH: CALORIES ARE CALORIES
Truth: 100 calories from two processed, preservative-packed cookies are not equal to 100 calories from an apple.
Who do you think is healthier: someone who eats 1,200 calories worth of candies and chocolates or someone who eats 2,000 calories worth of vegetables and lean protein? Clearly, it's not just about the number of calories, but also about the quality of those calories. "Although keeping your calories in check is key for overall weight loss, healthy food sources are key to losing belly fat and gaining lean muscle mass," says Bella. "Studies show that if you compare two people who consume the same amount of calories worth of saturated fat and unsaturated healthy fats, the person who consumes more saturated fat will have more belly fat."
H/T S. Feiereisen